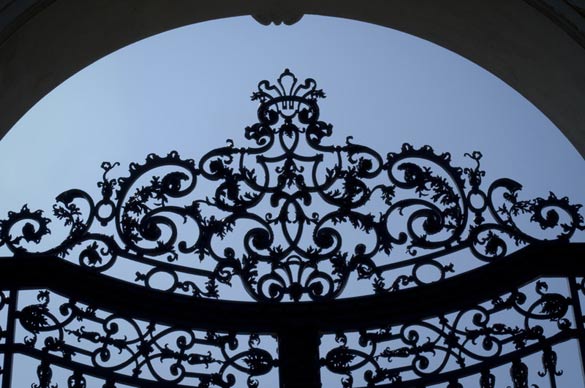 Our passion is turning iron and metal products into a creative and treasured work of art. We are dedicated to the precise design and detail that our clients require and expect. Our goal is to make your vision a reality with more appeal then you could have imagined. With gratitude, we honor our commitment to you.
We offer a wide variety of services and manufacturing options.
Protect and beautify your property with view fencing. Don't lose your beautiful view while keeping your perimeter safe. We have over 50 years of ideas and experience, let us create a beautiful fence for you.
We follow all city and state codes when we construct your pool fence to help protect your little ones. We custom make your fence to your landscape and needs, including following your pool deck with the fencing. This type of fencing is our specialty, we take the utmost pride when you choose us.
Let us make your wrought ironwood combination gate from the most basic to something special.
We also do commercial gating, decorative entry gates, and basic sidewalk gates. Frank and Tony can create your idea, they are up to any challenge.
Spiral Staircases/Railings
Let us create a masterpiece for you. An intricate and beautiful staircase or railing can add so much to your home. All the work for our custom staircases is done on our premises and installed by us. We also create deck and staircase railings.
Add to the much needed security of your home and feel safe when you open your front door, knowing you have the protection of a security screen door. We can screen your door with a variety of beautiful screens including privacy metal screens and hard to find patio (Arcadia) doors. All of our doors are custom made to any size.
Add Beauty and security to your home with our custom window guards. All bedroom windows are equipped with fire release exits. After installation Tony explains how to utilize the release feature so you can exit your home safely.
Decorative Iron Accessories
We design a wide variety of wrought iron pieces, including curtain rods, wall ornamentation, bed headboards, furniture, window flower boxes, and more. Let our creative design expert bring your ideas to life.
We take pride on being a family owned and operated business. We cater to all your needs from the smallest repair that can be done in our premises to repairing large items at your location. We can also create any size trailer and custom truck racks. We offer custom design and creation. Please contact us today for information about any of the above, or to discuss a custom design.